Werfstraat Passive House
MANUFACTURERS
Bmb, Bomat, Heylen Ceramics, Hirtum, Skylux, Stone, Topcer, Xinnix

LEAD ARCHITECTS
Dirk Somers, Nicolas De Paepe, Carole Boeckx, Sander Laureys, Marius Grootveld, Nuño Zapata
FURNITURE MAKER
Atelier Ternier

LOCATION
Brussels, Belgium
The passive house gives high-quality urban living a place in a hidden corner of Brussels' city center. On a very shallow plot between high apartment buildings, the house offers an exciting living solution.
The building typology blends a building with an industrial character and a mansion, both building types characteristic of the neighborhood.
The window division is, similar to industrial architecture, very regular and ordered. A large bay window marks the entrance and organizes the façade composition. It's a reference to the characteristic architecture of the area, without being historicizing.
The main component of the building is red-brown brick, cross-masonry in an alternation of colorless glazed and non-glazed bricks. The brick shell folds around the corners on the nines and sides of window openings and of the bay window.
The remarkable brick bond is a well-thought-out pattern of five different sizes cut from the same conventional brick. Lintels and sills are made of glazed brick that match the brickwork's color.
Bovenbouw replaced the two-story workshop, spread out over the lot creating difficulties to get daylight into the rooms, with a stacked single-family house, meeting the scale of the existing buildings in the street.
Stacking the program on top of each other resolves into bright, open, and spacious sun-trough rooms. The difficult lot's shape resulted in an eccentric positioning of the oval staircase in the back.
On the ground floor, a welcoming entrance guides you towards the stairs with orange-colored balustrades. Rounded walls created a smooth route from the front door towards the staircase. The rounding has been incorporated into a leitmotif in reveals and corners.
The blind protrusion in the facade provides a discrete location of a TV corner and a bathroom. On top of it, a generous south-facing terrace overlooks the street.
---
---
---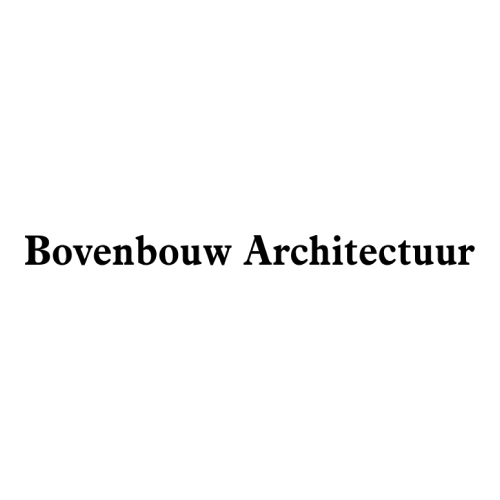 T +32 32 32303484
Bovenbouw Architectuur
Cadixstraat 39, 2000 Antwerpen, Belgium